The 12th Leather Design Contest 2022 in Tokyo Leather Fair
"Leather Design Contest" will be held for the 12th time, and we are again looking for ideas to create new values in fashion, interior design, and lifestyle goods. If you have a new idea using leather materials, please feel free to participate.
The application period is from June 1 to June 30, 2022.
Please visit http://kawalove.com for application details.
I personally think it is wonderful that the application is open to anyone living in Japan, regardless of age, gender, occupation, or nationality, as long as the applicant is an individual living in Japan. That gives you a chance to win prizes, prizes, prizes!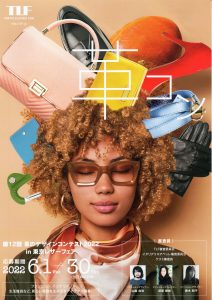 We accept orders for even a single piece of leather.
Please tell us about your "passion".
"Please feel free to contact us if you want to encounter more new leathers, create more interesting leather products, or if you are a corporate product developer or leather goods craftsman.
4-31-7, Sumida, Sumida-ku, Tokyo 1310031, Japan
TEL:
03-3611-6951
 FAX:03-3616-6703
For those who want to see the color and texture of the leather in their handsWe will send you a leather sample book.(Paid)